We provide our clients with a transparent view of the project so that they are sure they pay only for the work done.
If you decided to outsource QA testing processes it's imperative to provide the testing team with a project description, and a test data for login or instructions on how to create an account. Also, it would be great for the team to get acquainted with product documentation and receive test cases, but if you don't have any, we can write them on our own.
Ideally, you would indicate what types of testing you need, and the description of devices and systems on which the testing should be performed. Otherwise, we will most likely offer to start with exploratory testing on the set of the most popular devices, and then our project managers and QA/BA specialists will help you to determine the further direction of testing process flow.
Yours Free: Test Case Template
We've compiled 16 years of QA expertise to help you level up your testing performance. Use our time-proven template for your impeccable test cases
How We Estimate
Having set a clear direction with the definite business model and requirements, we provide you with a time estimation for the project in an understandable format, where the project testing is divided down into subtasks. Each subtask has two figures assigned that display a possible price range of the project – realistic and pessimistic.
As we use only Time & Material model, the price varies depending on the hours spent on the development and is subject to discussion with the client, allowing the full control of this process. There are no strings attached and no hidden charges, just the time estimation, as accurate as possible.
Here is an example of how our typical hourly estimate looks like: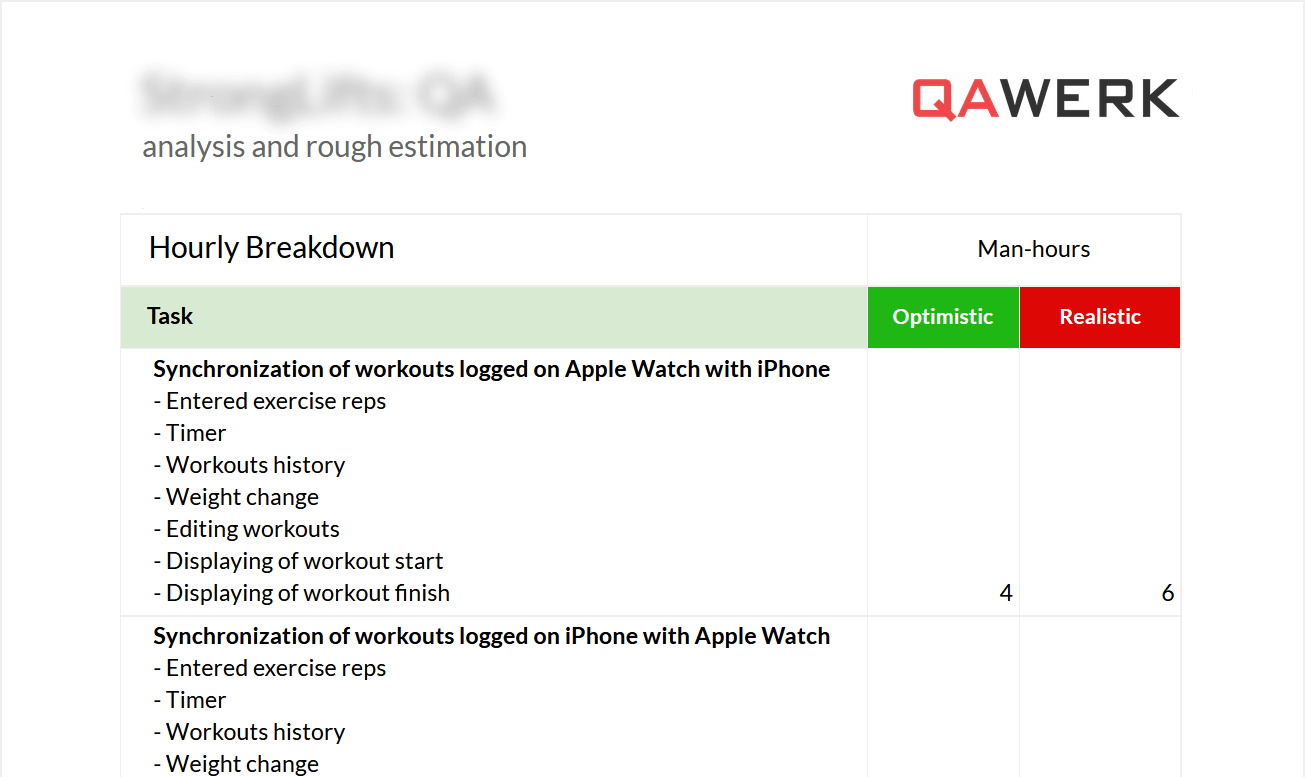 We Accept All Types of Payments
We want our payment options to be convenient, flexible, but, most significantly, secure. That is why, except bank transfers and PayPal payments, we also accept cryptocurrencies.
Personal data protection and fraud prevention are the main reasons we decided to do so. You can pay not only in bitcoin but other cryptos too.
How We Start
Now
Tell us about your project, click Send
in 24 hours
We will contact
you and help plan QA effort
in 1 week
Sign master service agreement, schedule team allocation
in 10 days
Set up communication, prioritize tasks, set milestones
in 11 days
Start getting
bug reports
How We Plan and Execute
Upon the project scope agreement, we allocate resources, plan efforts to determine the final deadline, and provide you with a Gantt chart that we strictly adhere to.
When we're all set, our QA engineers start their work. During testing, we regularly provide you with test results, the time spent on testing, and are always in touch on any issues.
Selected Cases
Over 300 software testing projects completed for customers from America to Australia.
Why us
Price Advantage
Using our quote calculator you can get the initial idea of our transparent and reasonable pricing for quality assurance services. Our consultants will give you even more information on whether you need certain types of software testing and other matters regarding your project.
Perfect Process
Our testing services are as much transparent as our pricing. We work with different engagement models following best practices in organizing the software QA process whether it is agile, waterfall or other methodology you need.
Timely Results
Meeting the deadlines is our corporate credo. Before we start we always analyze the project thoroughly to give you the best idea on when the project is going to be delivered. We don't like inconsistency during application testing process, and we are sure you don't either.
Long Term Collaboration
QAwerk is your reliable, independent software testing partner you always can count on. A lot of our clients work with us for years. If you need offshore software testing services or automated tests support on a permanent basis; if you are seeking for a reliable long-term software testing partner – QAwerk is exactly the one.
The QA team has been a great help for the release of our new offering, Unfold for Brands. The team has really put themselves in the place of the user to find any bugs or user experience issues, mitigating any potential issues at launch.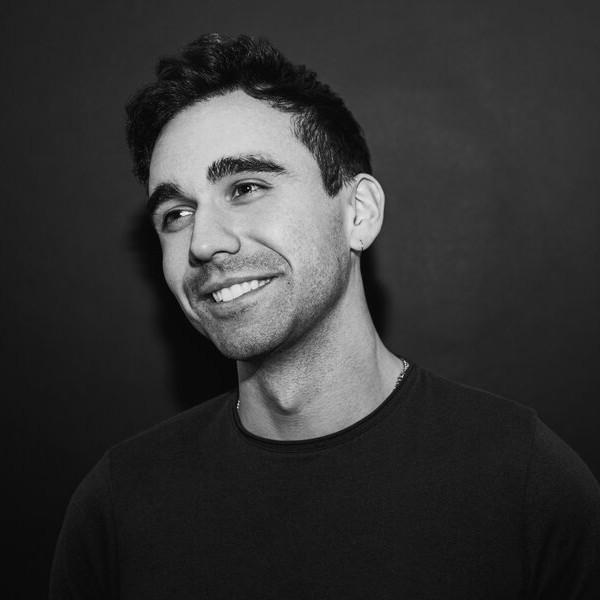 Alfonso Cobo, Head of Unfold at Squarespace
We've worked with QAwerk to handle the QA of our native desktop app. They've done a tremendous job and even went out of their way to ensure the quality of the app. We'll continue working with them in the future.

Julien Berthomier, CEO & Co-Founder at Station
Got a software testing project to outsource?
We are ready to perform different types of on-demand software testing
120+
YEARS OF COMBINED
EXPERIENCE IN TESTING
65%
CUSTOMERS BECAME OUR
LONG-TERM PARTNERS
12M+
SATISFIED USERS OF
THE PRODUCTS WE TESTED