The year 2020 has been rough on unicorn companies around the world. From the pandemic to the eventual economic recession, businesses have struggled to cope with these challenges.
Although some unicorns like Quibi and Stay Alfred shut down completely, others have managed to scale through the challenges. Companies like Squarespace stayed the course and got listed on the New York Stock Exchange earlier this year.
But how did these unicorn tech companies maintain forward momentum despite the lockdown?
This article discusses the defining factors that kept top-performing unicorn tech companies relevant in 2021.
How Have Unicorn Tech Companies Stayed Relevant in 2021?
Most startups fail, and those that finally survive often struggle to become unicorns (reach a $1 billion valuation).
But the reasons for failure (in 2020 and 2021) vary: some companies failed because of the pandemic, while others were already in a downward spiral before the lockdown dealt them a killer blow.
For instance, unicorn companies like Evernote lost value due to product stagnation, which coincided with the global pandemic.
According to Statista, here are the highest valued unicorn companies globally 2021.
Let's focus on these thriving unicorn tech companies in 2021 by examining the practices that helped them grow steadily. Here they are:
Emphasis on User Experience
Unicorn companies that prioritize customer experience always have a better chance of growing in valuation. As many brick-and-mortar businesses struggled to move online in 2020, the emphasis on user experience became more pressing. Unicorn companies had to find ways to keep their customers engaged despite the pandemic.
Patreon's focus on creators and fans encouraged the platform to include sneak peeks into ongoing projects and tiered pricing models. The company is currently valued at around $4.3 billion. Attentive is another startup that uses personalized messages to keep its mobile shoppers engaged.
At the other end of the spectrum is Evernote, which stuck with the 'freemium' model without improving customer experience. Ultimately, this lack of improvement cost the company a lot of revenue.
Timely Acquisitions
Acquiring a promising startup can make or break a unicorn in the early stages. Similarly, a unicorn can also fail due to unprecedented challenges and dissonance in business strategy with the acquiring company.
For example, Squarespace's 2019 acquisition of Unfold — a social media branding tool — came just before the pandemic. High-quality software accompanied by a solid user base are the essentials startups need to attract worthy investment or persuade potential buyers. Unfold's leadership was quick to realize that and started improving their product the moment they saw highlighted in our Bug Crawl report.
Hiring an independent software testing agency and treating them like an equal part of the internal team helped Unfold eliminate weaknesses, maintain decent product quality, focus on expanding their product's functionality, and increase customer satisfaction and loyalty.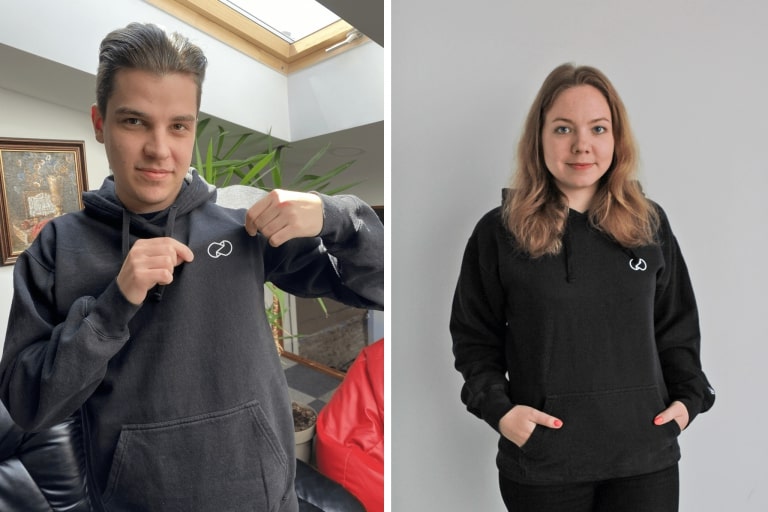 QAwerkers
proudly wearing stylish merch from Unfold.
Although crediting the success of Squarespace solely to Unfold would be unfair, the shift to online shopping and branding during the pandemic is undoubtedly perfect timing.
In the words of Squarespace CEO Anthony Casalena, "Whether building a business or personal brand, social media is a place where many creators get started before launching a website…we're excited to provide our customers with a way to stand out no matter how they are getting started."
On the other hand, we have the apartment rental startup Stay Alfred, which was acquired just before the pandemic. Unfortunately, the unicorn had to close down permanently due to travel restrictions and a lack of funding from investors.
Unicorns that have rapidly grown
Investment in Modern Solutions
The pandemic forced most companies to go completely digital, but modern solutions have also helped some unicorns stay viable and profitable. Although some companies were ready to adopt modern solutions, others were crushed by the crunching need to integrate fast-paced modern changes in their business operations.
Companies like Atrium that relied on machine learning to digitize legal documents and commercial contracts could not survive because most of their clients used legacy software. And as soon as the pandemic hit the West, law firms no longer wanted to spend money on legacy modernization because of the financial uncertainty.
Conversely, Waymo landed massive funding for their autonomous driving technology during the pandemic. This technology represents the future of contactless delivery and unmanned road vehicles in the era of social distancing.
Unicorns that haven't made it
Unicorn
Reasons

low viewership
lawsuit from Eko
COVID-19 pandemic
Unicorn
Reasons
COVID-19 pandemic: travel restrictions
Unicorn
Reasons
flawed business model
collaboration platform did not result in revenue boost
Becoming Tradeable
Although this option is reserved for very few startups, trading shares publicly has helped some unicorns to stay afloat during the pandemic. Companies like Wix, Shopify, Slack, and Asana have listed their assets on NASDAQ or the NYSE.
But since Squarespace's last valuation at $10 billion, the unicorn tech company is set for direct listing of 40 million shares on the New York Stock Exchange as NYSE:SQSP.
According to CEO Anthony Casalena, the decision to file for listing came in January 2021, following a successful final quarter in 2020. Although Squarespace fell by 9% on its debut, it is now steadily moving upwards. Having witnessed Squarespace's readiness to embrace innovation and contributing to its success through strengthening Unfold, we also jumped on the bandwagon and bought some of its shares.
Among other unicorns that have gone public through a direct listing are Roblox, a US-based video-game developer, and Coinbase, an American cryptocurrency exchange platform.
Pivoting the Business Model
Changing the business model worked out for some companies during the pandemic, propelling a few into the unicorn status. Enterprises like BYJU'S grew exponentially by offering free live classes and venturing into online coaching.
Similarly, Paytm had to make massive cuts, which culminated in a complete shift to remote work. The unicorn fintech company also had to reduce spending on marketing and cloud usage. As a result, the company has witnessed a 3x increase in sales even before the latest funding from SoftBank.
Unicorns that have pivoted to survive
Downsizing the Staff
Unicorns in transportation, recruiting, logistics, fitness, and aerospace had to lay off most of their staff to stay afloat during the pandemic. ZipRecruiter laid off over 39% of the entire workforce, Eventbrite let go of 45% of its staff, while GoPro fired 20% of its employees.
Although this approach is more cut-throat than the rest, it gives a unicorn a survival chance to reassess its business strategy and expenditure.
Final Words
Only a few unicorn tech companies have survived the pandemic, and some have even closed down permanently. But the successful unicorns have a combination of luck and smart business decisions working for them.
From some of the companies mentioned above, you can see that prioritizing the customer experience and adopting new trends will help you navigate rough waters and economic recessions. And in due time, your unicorn will become a viable product with publicly traded assets.
See how we helped Unfold become #1 storytelling platform worldwide with one billion active users