QAwerk's Clients Around the World
United States

36

Europe

42

Australia and Oceania

3

Asia

2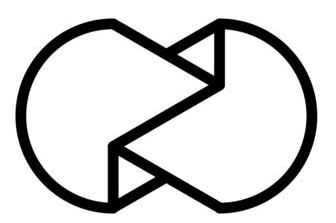 Unfold
New York, NY, United States
Unfold is a world popular mobile app for creating engaging Instagram, Snapchat, and Facebook stories. It offers a collection of 25 beautiful, easy-to-use templates to design inspiring posts. 3 million users all over the world use this attractive app to create amazing stories every day.

Station
Paris, France
Station is a platform that unites numerous everyday tools and services in a single workspace. Station supports 600+ web applications for business & productivity and continues to gain popularity day by day.
Zazu Africa
London, United Kingdom
Zazu is a money app that helps you store, use, and learn about money. It's free to join, easy to understand, and makes managing money effortless.
Unpakt
New York, NY, USA
Unpakt is a comparative pricing and booking website for moving services. Unpakt offers residents the ability to plan, compare prices, and book a move online.

Elsewhen (ex Hive)
London,United Kingdom
Elsewhen is a studio designing digital products and services. They work with the whole spectrum of customers, from the smallest of startups to giant companies, including Google. The team specializes in research, development, design, and testing of applications.

Loaded Reports
Dunedin,New Zealand
Loaded hospitality management system provides businesses with real-time information about sales and helps to track all the operations from any device around the clock. It also offers cash reconciliation, budgeting, rostering, timeclock, and inventory management systems.
Hitcents
Bowling Green, KY, USA
Hitcents is a full-service video game publisher and developer. These applications vary in the genre: from mobile games to enterprise-level business applications.
Thirdfort
London, United Kingdom
Thirdfort automates identity and source of funds checks, reducing risks to lawyers and conveyancers by automates identity and source of funds checks. A combination of cutting-edge AI and Open Banking built into this product can improve your client experience
Evolv Technologies
San Francisco, CA, United States
Evolv Technologies helps brands drive more revenue using the power of AI technology perfecting their online customer experiences.
Octi
Los Angeles, California, USA
Octi is a people-powered social AR platform. They create the platform that powers that augmented future by seamlessly integrating virtual and physical representations of individuals through smartphone cameras and AR glasses.
Stronglifts
Hong Kong
StrongLifts is a gym workout planner, exercise timer, weight lifting log & tracker. The app contains all the features for productive training.
Tell Us About Your Project
Looking for QA outsource? Fill in the form, and we will contact you to discuss our cooperation.
120+
YEARS OF COMBINED
EXPERIENCE IN TESTING