Top QA Events in 2021
The Ultimate Guide by QAwerk: Part II
Raise your hand if it seems that every second IT article includes pestering remarks on the pandemic and its effect on the field. At the risk of disappointing our readers, this one is no exception. Trivial as it is, in this day and age, we cannot spare the IT-crowd the COVID-19 mention.
Event hosts are down on their luck with offline conferences being canceled, more so at the last minute. Some of the conferences we typically have circled on our calendar are skipping a year. For the organizers, the current situation proves that a timely decision to pivot to online would have played out perfectly. Yet, although the pandemic is taking its toll on the industry, life goes on. The QA terrain buzzes with electricity, giving us tons of information to tackle every day, and tech events are great for the task.
Below, we will provide you with the right nail-on-the-head-arguments for joining IT wheelers and dealers at our hand-picked events for QA professionals. Secure your picks, and make the most out of the opportunities delivered to the comfort of your home. Read on for the list of the top QA events, sweatpants-on, aka virtual+ ( with a few pleasant exceptions), edition.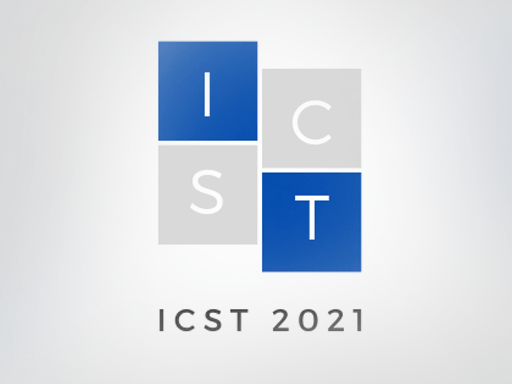 IEEE International Conference on Software Testing, Verification and Validation, April 12-16. Virtual

IEEE International Conference on Software Testing is a fully-fledged scientific forum that brings together researchers, engineers, and practitioners to share their latest findings, ideas, developments, and applications in the area of, as the title suggests, software testing, verification, and validation. This is a go-to event for QA specialists wishing to advance their knowledge in the field, exchange professional experiences with eminent scientists, and transfer know-how in respect of software testing issues. In support of the big words and promises above, here is a link to the remarkable conference program. All the sessions are built on speakers' peer-reviewed research papers, accepted based on quality, originality, and relevance.
This is a must-go conference for everyone looking to meet the most influential minds in the field, representing NASA's Ames Research Center and the world's top engineering schools such as Tsinghua University and the Delft University of Technology.
Pricing:
Starting from $15 for non-authors. Please visit the ICST 2021website for registration fees
Testing Stage, April 16. Kyiv, Ukraine. Virtual

This year, Testing Stage comes as an immersive virtual experience that will encompass strategies, tools, and trending technology in the QA and test automation area. The attendees will gain information on test performance, security, embedded testing, game testing, and test management.
The best practices will be delivered in 1 day, by 15 speakers, across 3 streams, with no less than 16 sessions. This conference is for those who are short of time but want to make sure their QA skills are the best they can be, and we believe that all professionals can relate. Techies, get ready for tons of insights from leading brands, such as Dell Technologies, Red Hat, and Cypress, bringing experts on the hottest topics. Deep dive and explore the possibilities & methods that AI will affect the testers and their field, jot down all the questions to ask before you start automating, learn the risks of low code and no code systems, and find out how to use end-to-end tests to generate the documentation.
Pricing:
Free registration
Donation options are available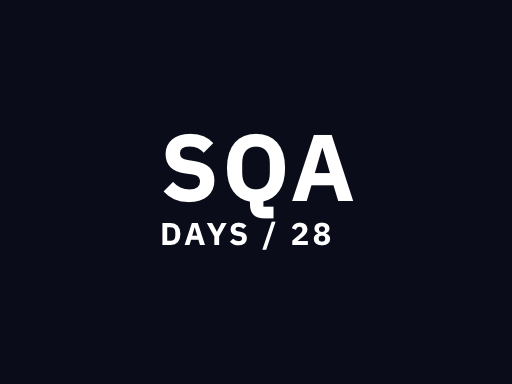 SQA Days, International Conference of Software Quality Assurance, April 16-17. St. Petersburg, Russia. Hybrid

One of the major events in Eastern Europe devoted to testing and software quality assurance testing offers 2 days of expert-led sessions and keynotes, solution demos, networking, and in-depth discussion on critical and emerging QA issues facing field professionals today.
The 28th International Conference on Software Quality Assurance, aka SQA Days, is a platform accessible online and offline that will bring together 48 speakers to tackle big buzz topics and software testing trends you need to look out for in 2021. To be more precise, this year's program covers such fields as functional, performance, usability, security testing, testing of system applications, games and mobile applications, and automation – we've just listed a few so far. See for yourself the impressive program that the SQA Days team has arranged.
Feel uncertain about this one? There is something to give color to your decision process. The SQA Days team has kindly prepared a letter template to help you persuade your manager (or yourself) to sponsor your participation. Let us know how this works out for you!
Pricing:
Individual: $500 offline / $250 online
Organization $570 offline / $285 online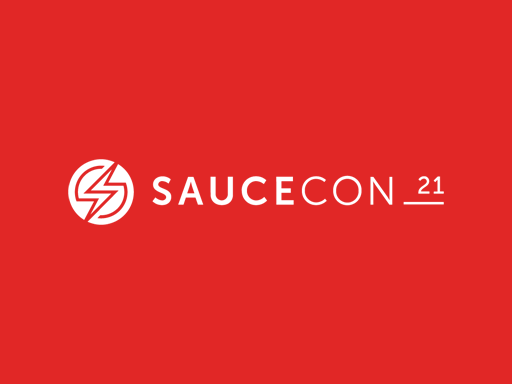 SauceCon, April 20-22. Virtual

SauceCon is a global meet-up of Sauce Labs users and automated testing experts. April 20-22, 2021, will mark the fifth edition of SauceCon Online. The event unites a QA audience globally to explore the latest trends and best practices for testers, developers, coders, and DevOps leaders. Attendees will meet an exceptional group of speakers, ready to bring them up-to-date on what matters in every corner of the QA globe. Come out from behind the scenes – network and enjoy the Expo Hall.
The participants will craft a proper test framework, share their horrible adventures through code, and attend workshops to gain QA confidence to deploy modern API monitors and also learn when it's appropriate to write lower level tests like API and unit.
Check out the agenda to make sure the content aligns with your professional goals. SauceCon Online provides access to high-quality content with various ticket levels to choose from.
Pricing:
Free
Basic $49
Premium $99
Basic + Workshop $179
Premium + Workshop $209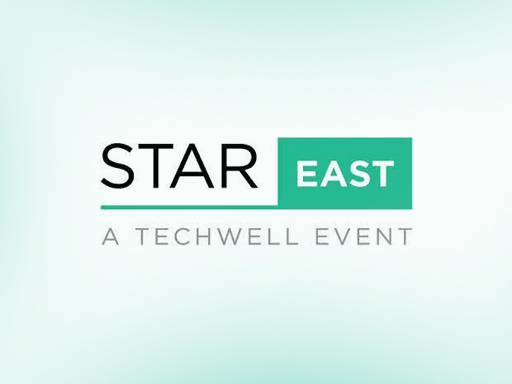 STAREAST, April 25-30. Florida, USA. Hybrid

STAREAST Virtual rounds out our April events. Organized by TechWell, STAREAST is one of the longest-running conferences on software testing and quality assurance.
Founded in 1986, TechWell aimed to be instrumental in setting the software industry stage to view testing as a distinct discipline. Nowadays, being at the forefront of software quality improvement technology, the company provides participants with a safe virtual experience and a chance to connect under one virtual roof from any place in the world.
Conference highlights: pre-conference training classes, in-depth half- and full-day tutorials, keynotes that feature recognized thought-leaders, concurrent sessions covering major issues and solutions. It doesn't matter whether you are a Junior QA engineer or a company leader – every professional in the field will find the best fit from numerous offers. Familiarize yourself with the conference schedule and speakers to decide which of the 75+ learning opportunities, each covering a wide range of testing topics, will make it to your conference to-do list. Don't lose your chance to be at the epicenter of connectivity – secure your ticket for this vibrant event.
Pricing:
Free Pass
Conference Pass – $499
All-Access Pass – $999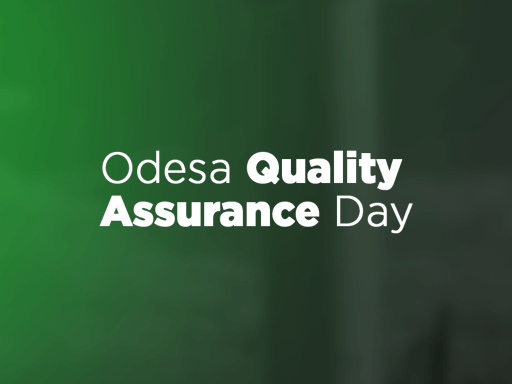 Odesa Quality Assurance Day, May 10. Odesa, Ukraine. Offline

Odesa Quality Assurance Day proves that you can fit dozens of great talks and workshops in one day. The event organizers, Go QA, put together 10 speakers and 120+ participants under one roof. And while we are at it, particular attention should be given to the aforementioned "roof". The vibrant city of Odesa is a Black Sea pearl and definitely the place to be in May. Keep our fingers crossed this promising meet-up to happen offline this spring.
Details about this year's agenda aren't available yet, but we'd still advise that you put this event on your calendar now. The Odesa QADay team promises this event to be packed with insightful talks and the latest software testing trends. Judging by the 2019 lineup (2020 QADay canceled), attendees will hear from a combination of software testing industry experts, leaders, and founders.
Go QA had planned to come on the QA stage with two more events in 2021. In April, we were expecting an in-person event with a similar concept in Lviv at the famous Lvivarnya (forced to cancel), and later in June, a fully virtual experience, immune to the threat of cancellation.
A special perk: the participants will get a 15% discount at iSQI GmbH on ISTQB® certification.
Pricing:
Standart 1890 UAH (around $68)
Plus Online 2390 UAH (around $86)
Test Automation and Digital QA Virtual Summit USA Season 4, May 13-14 &
27-28, 2021. Virtual

Testingmind helps optimize IT-intensive processes since 2016. One branch of their activities is event services, provided under the general motto of connecting QA professionals worldwide. With 3 global offices, Testingmind holds Test Automation and Digital QA Summits (now virtually) in the USA, APAC, Oceanic, Philippines, South Africa, and Israel.
A progressive USA season 4 conference is coming this May, with 16 live talks to address strategic, niche, and day-to-day challenges dealt with by the SQA engineers. Attendees will walk away more knowledgeable about QA's key areas to transform digitally, hear fresh thoughts on manual VS automated testing, and find out everything they ever wanted to know but were afraid to ask about regression testing. Moreover, get ready for all the juices and spices necessary to make automated tests that allow for continuous deployments of both microservices and monolithic applications.
For more information, check out the day-wise agenda. Each session is followed by a moderated Q&A session. Don't beat yourself up if you miss a session – all will be recorded and available for the TAS attendees to revisit online.
Pricing: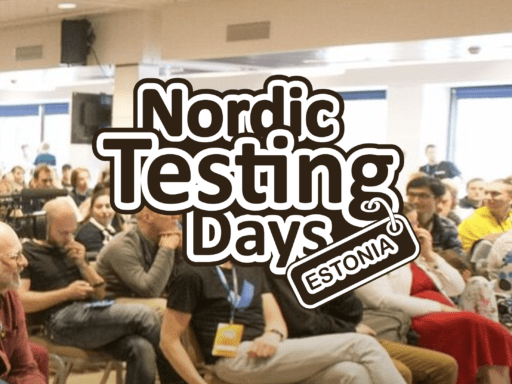 Nordic Testing Days, June 4. Tallinn, Estonia. Virtual

Against the optimistic expectations and plans, Nordic Testing Days won't come back in the flesh this summer. We do not, however, despair of the spoiled beginning of June. The NTD team promises a crisp and focused one-day program with parallel tracks to cover issues like testing AWS solutions, testing in production, logical security tests, and even the principles of tasks' gamification.
The attendees will pay their way for professionalism by exploring common testing challenges and connecting with their peers for better solutions. You'll hear what's working, what's not working and have the opportunity to share your wins and fails.
Some of the conference takeaways to leave with: how to be more effective at your work by expanding your toolbox, how to go about inducing a testing culture at startups, and how "old" technology can be used to solve new problems. Take advantage of the conference networking and solutions opportunities to exchange thoughts with like-minded industry peers and mentors.
Pricing:
€99 (excl. 20% VAT) (around $116)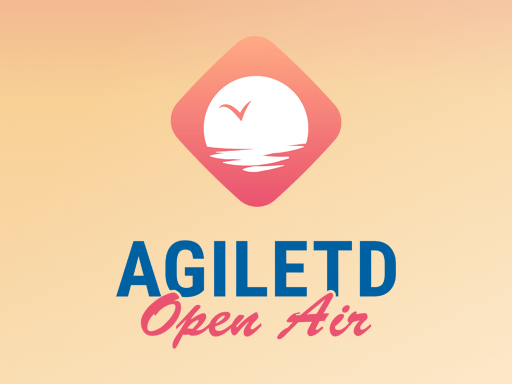 AgileTD Open Air, June 9-10. Cologne, Germany. Offline

Editors note: as of April 29, the conference is canceled due to the negative development of the pandemic situation.
Hope we can all make it to Agile Testing Days Open Air in 2022. Mark your calendars, in pencil, for May 17-19.
An actual open air festival got on our list! We are thrilled to announce AgileTD Open Air to welcome all the tech-heads at Blackfoot Beach in Cologne, Germany. This is the place to be if you're up for discovering ground-breaking innovations and growing your network but fed up doing it from the comfort of your own home.
The attendees may rest assured they won't be short of communication opportunities and learning options with 20 expert speakers, 2 talk tracks, workshops, and plenty of lively interactive sessions and activities. The program is very well thought-through, aiming not only at professional development but also guarantees comfort with all-day food and beverages and perfect entertainment through fun social activities like yoga, volleyball, or soccer.
The AgileTD Open Air team is perfectly aware of the participants' concerns in regards to the unstable situation we have today. There is a safety plan employed in collaboration with the location and health officials, and, should the situation not allow them to run the event, everyone with a ticket can count on the refund.
Sounds good? Register now to secure your spot on the exclusive kick-off evening event on June 8th!
Pricing:
Regular: €1650* (around $1935)
Buckle up, QAwerk is going to AgileTD Open Air! Come join us for networking and inspiration.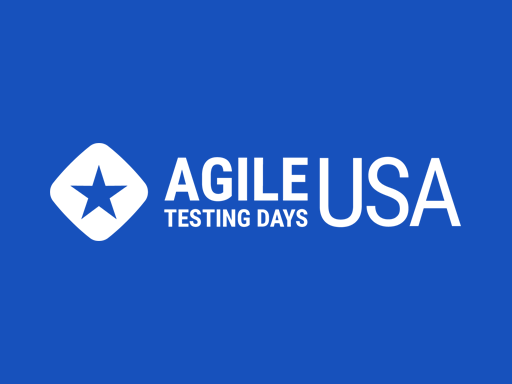 Agile Testing Days USA, June 20-24. Chicago, USA. Offline

With 70+ speakers expected in 2021, the organizers hail it "North America's greatest Agile testing festival". And rightly so. Tutorials, talks, keynotes, workshops, social events with a clear focus on quality content and a unique experience.
The Agile Testing Days USA reaches out to all agile practitioners, software engineers, thought leaders, and testing professionals, uniting them for thought-provoking conference activities. Brilliant speakers, who found themselves professionally as QA leads, senior managers, CTOs, test architects, and founders will help leverage some of the available methods in the field today. Key topics to be covered: test automation & integration, exploratory testing, continuous delivery, personal improvement – these are just a fraction of a bigger Agile TD USA picture, available on-site.
Many organizations have jumped on the agile wagon with a common goal of tech improvement across all fields. Agile TD USA will get all your questions on the best agile testing practices answered.
Reserve your spot not to miss out the big QA picture. As the saying goes, what happens at Agile Testing Days stays at Agile Testing Days!
Pricing:
Are you joining the biggest agile testing festival in North America? We surely are! Let's arrange a meeting to discuss our partnership possibilities.
Allegedly, Gojko Adzic once said that for those who want to be ahead of the market, conferences are the place to go because that's where half-baked ideas first surface. We've put together the ultimate QA events bucket list so you can catch those ideas while they are still hot.
Get out of your routine to face new areas, discover unusual approaches, and take on valuable and actionable insights to be better at what you do. It would be wise not to waste your precious life simply stalling under coronavirus restrictions; even with the current obstacles, investment in yourself can make any year the banner year of your career. If you are looking to broaden the range of opportunities, check out the detailed list of the top tech events for techies of all stripes.
Pick 'n' mix our suggestions to create your very own list of April – June IT events to visit for more aha moments in your professional life.
Yours free: Essential guide to rock an offline IT conference
We've compiled 10 tips to help you bounce back to offline IT events for a big win, just as if those lockdowns never happened.