If you follow the news of the technology world, you have seen huge amount of pieces on a data breach or a website being hacked. That's because no matter how far technology has come, hacking does not lag behind. Hacking tools and techniques keep growing more sophisticated and threatening, and if you want your software to be safe, you need to be one step ahead.
And that is what security (penetration) testing tools are for. Their primary function is to check the software for vulnerabilities that could result in hacking and data leak, without accessing the source code.
Those vulnerabilities must be immediately identified and addressed, which is done through continuous and automated scanning procedures that aim to find potential loopholes in the software.
There are a number of security testing tools in the market, so we have cut this list to the top 10 open source web testing tools as they are free and can be customized to your specific requirements.
Here you go!

Netsparker is a great tool with the main advantage of being easy to use. Such user friendliness singles this one out from the rest. Besides, it is a powerful tool that gives highly accurate results. It can identify such vulnerabilities as SQL injection and Cross-site scripting among more than 1000 others. You can scan any web-related app, checking for coding related errors.
This tool uniquely verifies the identified vulnerabilities proving they are not false positives but real. Such possibility saves your time on verifying the identified vulnerabilities manually after a scan.
OpenVAS is a vulnerability analysis tool that can scan servers and network devices due to its complex nature. This scanner will look for an IP address and check for any open services by scanning through open ports, improper configuration and vulnerabilities in existing objects. After the scan is completed, an automatic report is generated and sent by email for further study and correction.
If you already have your own incident response system or incident detection system, then OpenVAS will help you improve your network monitoring with network testing tools and alerts in general.

Nessus Professional is for security professionals that deal with patches, software problems, malware removal tools and adware, as well as improper configuration in a wide range of operating systems and applications.
Nessus introduces a proactive security process, identifying vulnerabilities before hackers use them to penetrate the network, and also eliminates the disadvantages of remote code execution. It takes care of most network devices, including virtual, physical, and cloud infrastructure.

Acunetix is a fully automated penetration testing tool that detects and reports 4500+ web app vulnerabilities. But what makes it stand out from other tools is its ability to crawl thousands of pages without any interruptions.
This web vulnerability scanner automates the tasks that can take hours if to test manually, providing fast and accurate results without false positives. It fully supports JavaScript, HTML5, CMS systems, and Single-page applications and can easily generate many kinds of technical and compliance reports.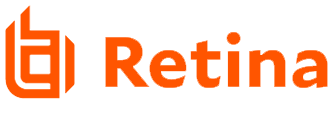 Retina vulnerability scanner is an open source web app security testing tool that takes care of managing vulnerabilities from a central location. Its features include patching, compliance, configuration, and reporting.
It takes care of databases, workstations, servers, analyzes and web applications with full support for integrating VCenter and virtual application scanning environments. It takes care of several platforms, offering a complete cross-platform vulnerability assessment and security.

This tool not only scans web apps on security issues but provides guidance on how to fix them. Its intuitive interface follows an API-First development approach, so all the features are provided through an API. Thanks to this, Probely can be integrated into Continuous Integration pipelines for security testing automation. The tool covers thousands of vulnerabilities and can check specific requirements, including GDPR, ISO27001, PCI-DSS, and HIPAA.
ZAP is a powerful scanner and security vulnerability finder for web applications, easy to use even if you are a beginner in penetration testing. For advanced users, this tool supports command-line access. It allows finding a variety of security vulnerabilities in web apps during the development and testing phases. Among its features are AJAX spiders, forced browsing, web socket support, and REST-based API.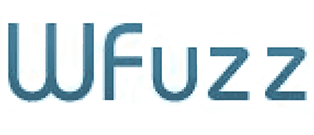 It's a web application security testing tool that is designed for brute-forcing web apps. The tool has no GUI interface and can be used only via command line. It provides authentication support, multi-threading, cookies fuzzing, proxy and SOCK support, and multiple injection points.
It's a popular pen testing tool that is used for detecting and utilizing SQL injection issues in a database.
The tool has a command-line interface and offers a variety of features. It also supports six types of SQL injection methods and such database services as Oracle, MySQL, PostgreSQL, and Microsoft SQL Server.
This tool is designed for scanning small web apps, forums, and personal websites. If you need to scan a big app, this tool is not for you. It will take a long time and flood your network when you use it for a big application. This lightweight security testing tool is written in Python and has no GUI interface.
To help you choose the most fitting tool fast and easy, we have made a comparative table with the most important features you might need in them. Take a look!
| | | | | | | | |
| --- | --- | --- | --- | --- | --- | --- | --- |
| Features/Tested vulnerabilities | Platforms support | Server configuration issues | Specific version vulnerabilities | DoS vulnerability | Patch Management | SQL injection | Cross-site scripting |
| Netsparker | Windows | | | | | | |
| OpenVAS | Windows, Linux, MacOS | | | | | | |
| Nessus | Windows, Linux, MacOS | | | | | | |
| Acunetix | Windows, Linux | | | | | | |
| Retina | Windows, Linux, MacOS | | | | | | |
| Probely | Windows, Linux, MacOS | | | | | | |
| ZAP | Windows, Linux, MacOS | | | | | | |
| Wfuzz | Windows, Linux, MacOS | | | | | | |
| SQLmap | Windows, Linux, MacOS | | | | | | |
| Grabber | Windows, Linux, MacOS | | | | | | |
Hope this was helpful, and you have found the right tool for scanning your software. But if you already use one that is not on the list, drop it in the comments!