Top QA Events in 2022
The Ultimate Guide by QAwerk
Quarter 1: January, February, March
New year, new me! This aspiration has probably struck your mind at least once during the holiday season. And why not? Why not make a change in the coming year and challenge yourself to become a better professional and a better human?
On this occasion, our QAwerk testing team prepared a guide on tech events for software testers, QA engineers, test automation engineers, security professionals, and basically anyone willing to know what it takes to deliver quality products.
Without further ado, let's review each conference and perhaps find the one that will help us climb to another professional height. Here is a comprehensive line-up of tech conferences in the first quarter of 2022: January, February, March.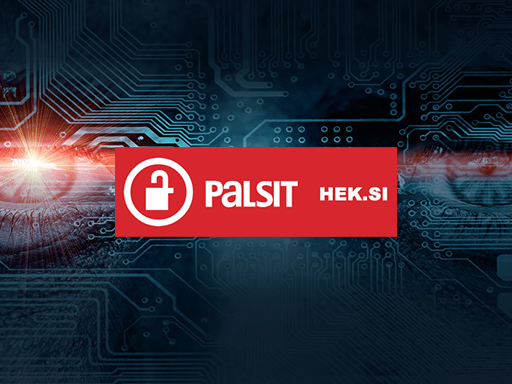 HEK.SI, January 27-28, virtual
HEK.SI is an event on ethical hacking arranged by a tech community in Slovenia. The conference gathers about 200 attendees and 30 speakers from Slovenia and abroad each year. HEK.SI is the right fit for penetration testers, ethical hackers, security consultants, developers, CTOs, CISOs, founders, and anyone willing to learn more about existing and emerging cybersecurity threats.
The conference program includes discussions on why blockchain is an appealing target for malicious actors, how black hats abuse healthcare APIs, and the latest hacking techniques to circumvent Anti Virus (AV) and Endpoint Detection and Response (EDR) security controls. The lecturers will also reveal typical vulnerabilities in a cloud environment and effective mechanisms against them, ways to inject templates used by web apps for presenting dynamic data, and review the disparities of the cybersecurity job market.
Among the speakers are seasoned security executives, penetration testers, security analysts, and ethical hackers acknowledged for responsible disclosure to big names like Sony, Adobe, Pentagon, Australian Government, and Swiss Post.
Pricing:
From 297 € exl. VAT, 1 day (around $335)
From 347 € exl. VAT, 2 days (around $392)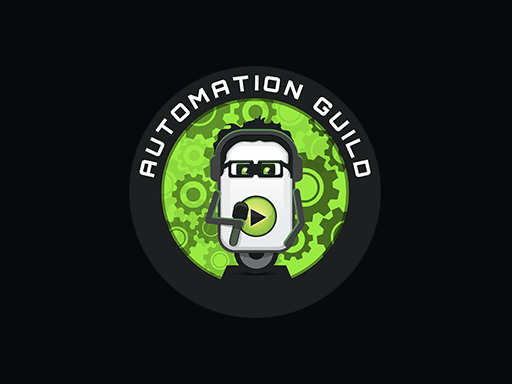 Automation Guild, February 7-11, virtual
Automation Guild is a community-driven event bringing together successful and highly experienced test automation experts the world over. It is specifically created for software testers, both junior and senior, to help them learn from peers' mistakes and experiences, shorten their learning curve, find guidance on further steps in career development, and increase their income through upgraded skill-sets.
The program contains over 30 sessions diving deep into such issues as speed in test automation and how to achieve it, how to extend test automation coverage with new techniques like high-volume automated testing, and how one can start off with chaos engineering. Attendees can also expect to learn about the most effective test automation strategies, design patterns to follow, handy features of frameworks like Cypress, Appium, and Selenium, and discover peculiarities of API, accessibility, and security testing.
The conference ticket includes lifetime access to complete recordings and access to a private Slack community home to over 2000 experienced software testers.
Pricing:
From $197, 3 days (20-30% off for groups of 5-10)
From $297, 5 days
Agile, DevOps & Testing, February 9-10, virtual
Agile, DevOps & Testing: Methods & Tools Revisited is a tech conference focusing on innovative methods and tools for delivering robust software and helping businesses increase their bottom lines. The latter outcomes are achievable by making Agile, DevOps, and Testing an integral part of a company's culture and processes.
As the name suggests, the conference topics will revolve around Agile, DevOps, and Testing; however, there are also new directions, such as DevSecOps, Cloud Adoption, Model-Driven Development, Multi-User Development, Visual Programming, Analytics and Automation.
Regarding presentations on testing, you will learn the main prerequisites for agile software testing, how to perform cloud-based performance testing, enterprise app testing, security testing, overcome barriers to adoption of testing, and leverage AI into testing, among other excellent practices. Among the speakers are QA leads, low-code software testers, senior developers, agile delivery consultants, DevOps leads, and C-level executives working for world-known companies like Amazon, Cisco Systems, and Capgemini.
Pricing:
From £95 exl.VAT, for end users (around $127)
From £295 exl.VAT, for vendors and consultants (around $393)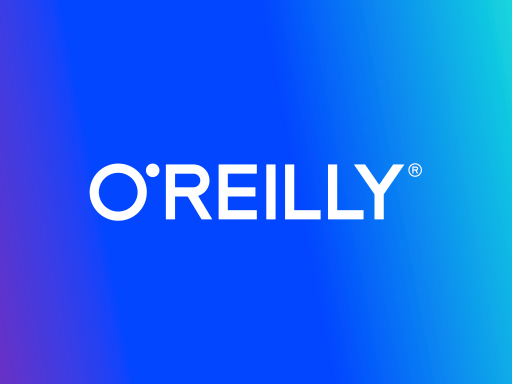 Advanced TDD, February 14, virtual
Advanced Test-Driven Development is a three-hour live event hosted by Robert Martin on the O'Really platform. Robert Martin, also known as Uncle Bob, is a software development veteran and a co-founder of Clean Coders, where his team and he share best practices for writing clean code.
Advanced TDD training is the right fit for software testers, engineers, architects willing to complement their theoretical knowledge in TDD with practice. At this session, you will learn how TDD contributes to software professionalism, learn the basics to advocate for TDD and convince peers, master the principles and conventions for writing clean tests, and see how TDD can be applied to real-life in a step-by-step demo.
Advanced TDD is part of the O'Really subscription, so you have to be subscribed in order to attend. At the same time, the subscription gives access to over 50K books, videos, live events, case studies, and other educational materials on software testing, software development, cybersecurity, product management, marketing, etc.
Pricing: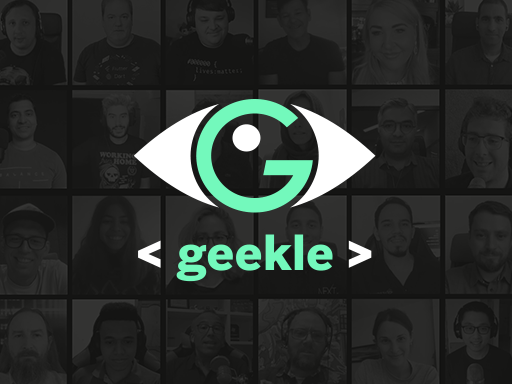 QA Global Summit, February 15-16, virtual
QA Global Summit is a tech event for experienced and entry-level testers, QA engineers, test developers, test managers, CTOs, and SDET (software development engineer in test) experts. It is organized by Geekle, an event crew that has nurtured a community of over 160K tech professionals worldwide.
QA Global Summit has two tracks – one for juniors and the other one for seniors. As for junior topics, attendees will learn about possibilities of UX testing during the development phase, how to create and reuse data in Cypress tests to make them easier to maintain, and the challenges of testing new technologies like NFTs and testing in the metaverse in general. Juniors will also be exposed to talks on modern UI automation approaches, negative API testing, and testing web apps with Selenium.
Seniors, in their turn, will master the craft of mutation testing, design a test automation strategy for continuous testing of mobile and web apps, and learn how to bridge quality assurance and customer experience processes. They will also review how to test cutting-edge technologies like optical character recognition and blockchain systems.
Among the speakers are founders, CTOs, chief automation engineers, QA leads, and senior developers working for well-established companies like Red Hat, ISTQB, and Vimeo.
Pricing:
Free, junior track only, 2 days
From $99-128, junior & senior tracks, 2 days
Test Automation & Digital QA Summit, February 17, Auckland, New Zealand, offline
Test Automation & Digital QA Summit is a tech event for professionals passionate about test automation and quality assurance. It is the seventh edition of the conference, which speaks for its enormous popularity among QA engineers and thought leaders. Test Automation & Digital QA Summit has a global audience; therefore, the conference will also take place later on in Australia (Sydney, Melbourne), the USA (virtual), and Israel (Tel Aviv). Monitor upcoming conferences here.
At Test Automation & Digital QA Summit in Auckland, you will learn about the 3 R's for a complete Agile transformation – Recognize, Reflect, and Re-adapt and why quality assurance should not be just an after-thought. You will also find out how to capitalize on AI and ML for intelligent testing and why providing customer-centric, exhaustive, and continuous testing is an absolute game-changer. Numerous benefits of component testing, low-code & no-code approach to test automation, mobile testing in a highly distributed environment will also be covered.
The speaker audience is diverse and mixed as various domains and industries are represented. Expect to hear from senior test automation and performance experts, QA & capability managers, senior consultants, business analysts, senior software engineers, and founders. The conference will be held at the Heritage Auckland hotel situated in the geographical and economic center of the city. The conference fee includes refreshments and access to all of the recorded materials.
Pricing:
From NZ$ 350-650 for 1-2 attendees (around $236-439)
From NZ$ 1260-1830 for 4-6 attendees (around $851-1236)
QA or the Highway, February 22, Columbus, Ohio, United States, offline
QA or the Highway is arranged by COSQAM (Central Ohio Software Quality Assurance & Management) in partnership with other tech companies like HMB, Ineffable Solutions, and Tricentis.
The conference program is yet to be announced. Looking through archives of past talks, we can expect topics around security testing, ADA testing, shift-left testing, tips & tricks for smarter and faster testing, testing AI-based systems, Gherkin scripting, BDD and ATDD, etc. QA or the Highway 2022 has gathered diverse speakers featuring seasoned experts, newcomers, and career-switchers. Here, you will learn from QA engineers, QA analysts, test automation engineers, test architects, software engineers, technical team leads, and performance testing managers.
QA or the Highway will take place in the Ohio Union located on the Ohio State University's campus.
Pricing: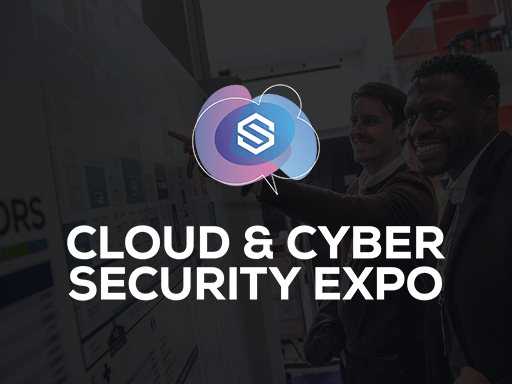 Cloud & Cyber Security Expo, March 2-3, London, UK, offline
Cloud & Cyber Security Expo is part of Tech Show London, meaning the attendees will automatically have access to four other co-located events, such as Cloud Expo Europe, DevOps Live, Big Data & AI World, and Data Centre World. All of these will be held under one roof.
Cloud & Cyber Security Expo will be of interest to information security officers, security consultants, security testers, penetration testers, software developers, system administrators, compliance officers, founders, and C-suite executives from public and private sectors. Also, anyone willing to educate oneself on existing and emerging cyber threats and ways to defend against them should pay a visit. Judging from the 2022 themes, the attendees will learn how to implement zero-trust policies without affecting employee productivity and tackle security challenges imposed by a multi-cloud environment. They will understand why having a cyber resilience program is an absolute must and what aspects it should contain.
The experts will also teach you how to keep providing customer service even under a breach and how IT security and operational technology (OT) security converge. The consequences of human error, insufficient security awareness among the workforce, and security loopholes in booming tech like IoT, AI/ML, or cryptography will also be covered.
Among the speakers are cybersecurity experts working for organizations like the UK Ministry of Defense, European Defense Agency, fintech companies like Allianz, or insurance companies like Hiscox. The conference will take place at the ExCel, London's exhibition and international convention center located in the Royal Docks area, a unique water space with an impressive heritage.
Pricing:
SnowFROC, March 3, Denver, USA, offline
SnowFROC is a regional cybersecurity conference organized by the OWASP community. OWASP is a leading nonprofit foundation on a mission to improve software security through community-driven open source projects. SnowFROC attracts about 400 participants annually.
The conference promises presentations, workshops, hands-on learning, and plentiful networking opportunities. The volunteers making SnowFROC possible are Kathi Witt, senior Project Manager; Frank Victory, senior Security Consultant; Matt Shufeldt, VP of Services and former CISO; Steve Kosten, Director of Application Security; Brad Gable, senior Security Analyst; Aaron Cure, principal Security Consultant, and Serge Borso, senior Security Engineer and CEO.
Make sure to check the website for updates as the agenda is not yet announced. SnowFROC will be held at the Cable Center on the University of Denver campus.
Pricing: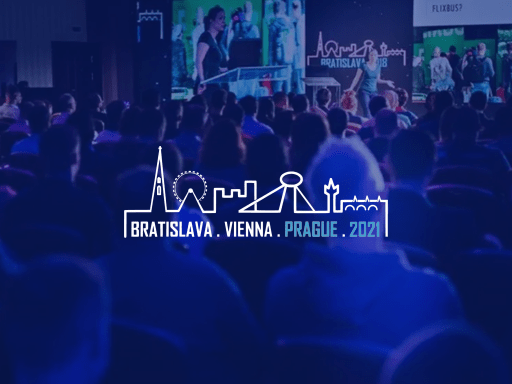 Testing United, March 15-16, Prague, Czech Republic, hybrid
Testing United 2022 is titled "QA Odyssey – Stepping Out of Post-Covid (Dis)Comfort Zone." It focuses on changes and pivots testing communities are facing in the time of accelerated digital transformation. The conference dates back to 2018, and since then, it has grown to a fully-fledged event attracting over 1000 attendees from Europe and the rest of the globe.
Testing United 2022 features end-to-end testing for IoT, QA practices to follow in the new normal, case studies and lessons learned on AR/VR/MR testing, and secrets to managing a large-scale testing process with limited resources. The speakers will also share their expertise in leveraging tools like Selenide, Cypress, Percy, and SelectorsHub. Semi- and non-technical discussions are also present for those who are only considering software testing and QA as a career.
The onsite event will take place at O2 Universum, a high-end center for organizing major international events. The online conference will be conducted as 3D virtual reality, and the participants get to keep the VR glasses afterward, which are already included in the ticket price. More so, you can easily switch your onsite ticket to the virtual one as the fee is the same for both formats.
Pricing:
Free for volunteers
From 899 € exl. VAT, offline / online, 2 days (around $1015)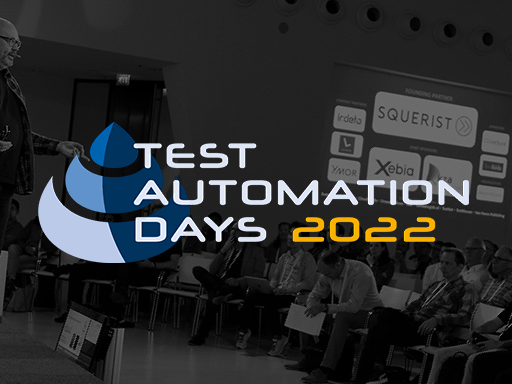 Test Automation Days, Mar 16-17, Utrecht, Netherlands, offline
Test Automation Days is a two-day event (day one – masterclasses, day two – conference) organized by CKC Seminars, a Dutch market leader in the conference industry. This conference features the latest trends in test automation, tools & techniques, daily challenges and experiences shared by an international test automation community.
Most of the agenda talks are already disclosed. Here you will dive deep into BDD in theory and practice, learn how to solve challenges of large-scale integration and end-to-end testing in a distributed system, and create & automate API tests. The speakers will showcase how to write tests in Python, prevent factors contributing to testing debt, set up test automation in projects without specs, and create a framework to determine software readiness for a release. You'll also compare frameworks for testing React native mobile apps, such as Appium and Detox and learn how to build frontend UI test automation frameworks, among other handy tips and tricks.
Test Automation Days invites not only software QA engineers, analysts, and leads, but also software developers, CTOs, IT managers, test coordinators, project managers, and any other tech professionals curious about innovations in the software testing field.
Test Automation Days will be held at Media Plaza, Jaarbeuers, a few-minute walk from downtown.
Pricing:
From 395 / 495 € exl. VAT, conference / masterclasses, 1 day (around $447 / $560)
From 840 € exl. VAT, conference & masterclasses, 2 days (around $950)
Wrapping Up
We are happy to see a nice blend of virtual and offline events. Both formats have their proponents and opponents, and that's understandable. Online events do not require much commitment in terms of traveling and uninterrupted presence, with the recordings and access to a designated Slack channel long after the event is over. On the other hand, onsite events provide more space for networking and go beyond education and business deals, having an entertainment component to them. Needless to say that visiting a new country or city is always a thrill.
One more crucial aspect to consider is that the offline conferences require a corona pass or a negative PCR test, so make sure to check the COVID regulations while planning your journey.
QAwerk wishes you to always have the confidence to begin a new chapter in your life, the zeal to pursue your goals till a successful outcome, and a piece of mind regardless of the challenges ahead.
See how we helped Evolv web app automate base regression and increase testing speed by 50%